Home > News & Press Releases
The Return of Young Bacchus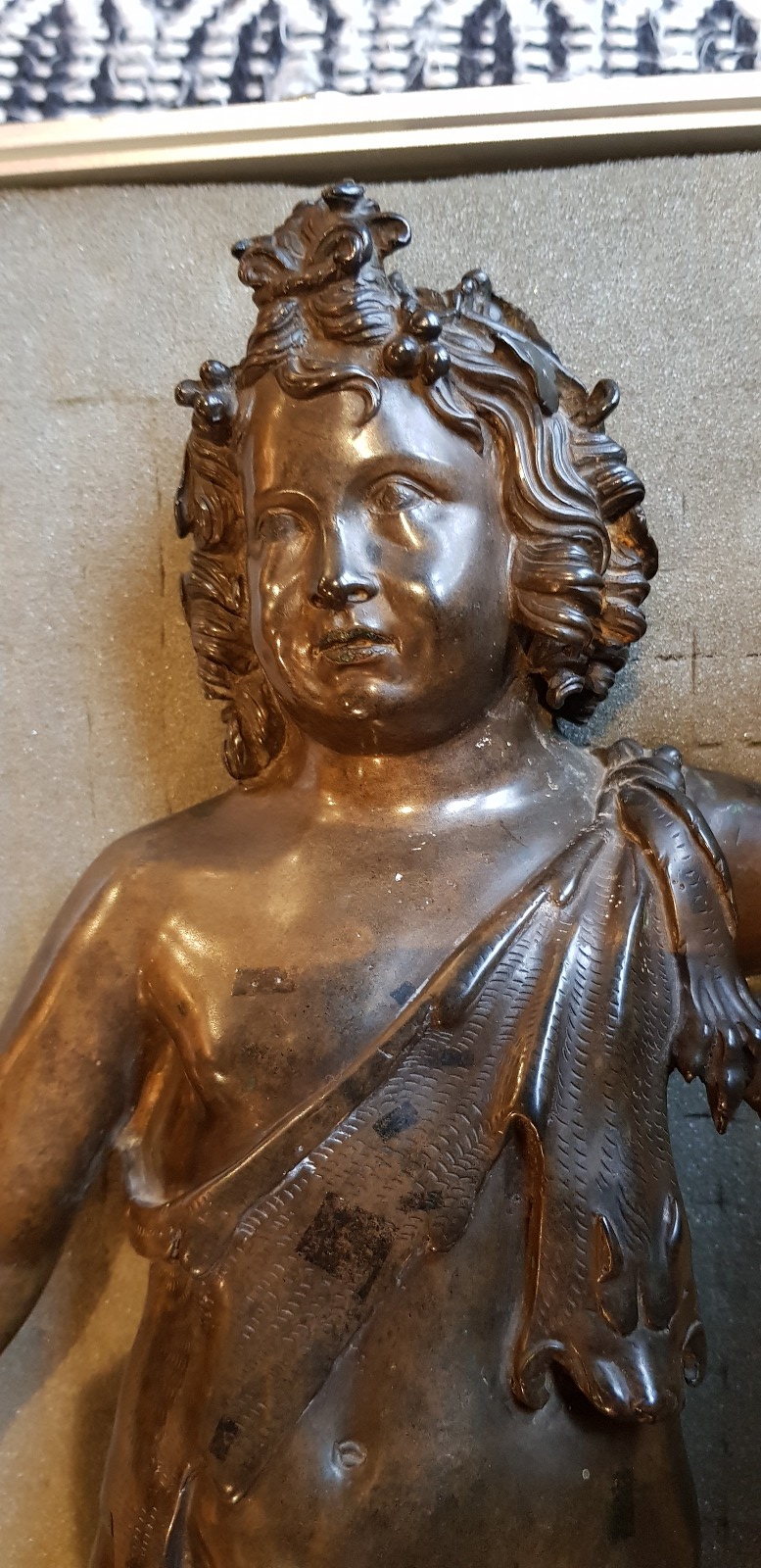 When I started working full time for TimeLine back in 2020, I decided that one of my main goals was to support my team to continue to improve the process of identifying possibly stolen or looted items in the art market. Our hard work was rewarded at the beginning of this year, when we played an instrumental part in the return of the statue of a young Bacchus, stolen from Musée du Pays Châtillonnais in December 1973. Witnessing the joy of Catherine Monnet, director of the museum, when she received the 1st century Gallo-Roman masterpiece back, was everything that I had hoped to achieve.
The Bacchus statue was stolen along with five thousand Roman coins by art thieves and was believed to have been lost forever. The statue is uncommon and once ornamented a beautiful villa at Vertillum (modern Vertault in the Côte-d'Or). Vertillum was a centre of production for working copper-based alloys, but it is most probable that the statue was produced in Anatolia or Roman Egypt. Excavations of the site began in 1846 and uncovered an array of material, including the magnificent statuette of Bacchus, which was discovered in 1894. Bacchus is depicted nude except for the panther skin wrapped around his torso. His left hand is elegantly raised to hold a staff and the right hand would have originally held a bunch of fruit (as shown in the text of Reinach, p.125, who published it in a drawing in his monumental work Repertoire de la statuaire Grecque et Romaine, vol. II, 1908).The statue was among the fifty artworks selected to represent the best of French artist heritage for a Paris exhibition in 1937. The statue is rare, since not many of this typology have been found worldwide, and is undoubtedly one of the most important Roman statues found in France.
The recovery was made possible by the hard work of the brilliant detective Arthur Brand, who specialises in thefts of artworks. He was initially contacted by a private collector, who had been offered the piece, to get advice on the artefact. Mr Brand was able to trace back the provenance and discovered photos from 1927 of the statue in an archaeological depot in France. All the parties involved were willing to collaborate with the restitution of the statue and TimeLine Auctions was contacted to help to fund the considerable amount required by French law to pay the individual returning the object. We were delighted to be able to assist and the statue finally arrived back home to the Musée du Pays Châtillonnais on the 1st February 2022.
Dr. Raffaele D'Amato, archaeologist