Home > Auctions > 16th December 2010 > English Milled Victoria - 1887 - Halfcrowns [2]
Print page | Email lot to a friend
Back to previous page
---
English Milled Victoria - 1887 - Halfcrowns [2]
Coins - English Milled - General
---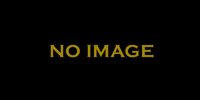 LOT 177
Estimate
GBP (£) 80 - 90
EUR (€) 91 - 102
USD ($) 112 - 126
Additional Fees*
Sold for (Inc. premium): £81
ENGLISH MILLED VICTORIA - 1887 - HALFCROWNS [2]
Dated 1887. Obv: profile bust with VICTORIA DEI GRATIA legend. Rev: arms in garter and collar with date and BRITANNIARUM REGINA FID DEF legend. 14.08, 14.11 grams.
Condition
Almost uncirculated, and brilliant.
Literature
S. 3924; ESC 719.
Date
Thursday 16th December 2010 at The Swedenborg Hall Antiquities & Coins
TimeLine Auctions Ltd arranges printed catalogue rostrum Auctions, eAuctions and Timed Auctions where we offer antiquities, ancient artefacts / artifacts, antiques, collectibles, coins, medals and books for public sale.