Home > Auctions > 9th September 2010 > Neolithic - Europe - Four Polished Axe Fragments and a Chisel
Print page | Email lot to a friend
Back to previous page
---
Neolithic - Europe - Four Polished Axe Fragments and a Chisel
Antiquities - Stone Age
---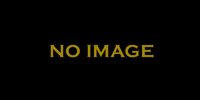 LOT 782
Estimate
GBP (£) 10 - 20
EUR (€) 11 - 23
USD ($) 14 - 28
Additional Fees*
Sold for (Inc. premium): £14
NEOLITHIC - EUROPE - FOUR POLISHED AXE FRAGMENTS AND A CHISEL
Circa 7,000 BC. A mixed group of four polished, ground stone axe fragments, including a butt, a cutting edge and two central segments; with a small ground chisel; in a variety of stones (5). 710 grams (total), 60 to 100 mm long.
Condition
Fair. Interesting.
Provenance
The butt marked '6167, 1951'.
Date
Thursday 9th September 2010 at The Swedenborg Hall Antiquities & Coins
TimeLine Auctions Ltd arranges printed catalogue rostrum Auctions, eAuctions and Timed Auctions where we offer antiquities, ancient artefacts / artifacts, antiques, collectibles, coins, medals and books for public sale.