Home > Auctions > 9th September 2010 > Greek - Persian Kings - Siglos (3)
Print page | Email lot to a friend
Back to previous page
---
Greek - Persian Kings - Siglos (3)
Coins - Greek
---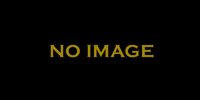 LOT 183
Estimate
GBP (£) 30 - 50
EUR (€) 34 - 57
USD ($) 42 - 70
Additional Fees*
Sold for (Inc. premium): £60
GREEK - PERSIAN KINGS - SIGLOS (3)
420-330 BC. Obv. Persian hero-king right, in running-kneeling position, holding bow and dagger. Rev: oblong incuse punch. 5.47, 5.35, 5.23 grams.
Condition
Fine.
Date
Thursday 9th September 2010 at The Swedenborg Hall Antiquities & Coins
TimeLine Auctions Ltd arranges printed catalogue rostrum Auctions, eAuctions and Timed Auctions where we offer antiquities, ancient artefacts / artifacts, antiques, collectibles, coins, medals and books for public sale.