Home > Auctions > 16th December 2010 > English Milled Victoria - 1849, 1853, 1887 and 1894 - Florins [4]
Print page | Email lot to a friend
Back to previous page
---
English Milled Victoria - 1849, 1853, 1887 and 1894 - Florins [4]
Coins - English Milled - General
---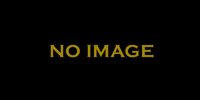 LOT 178
Estimate
GBP (£) 180 - 240
EUR (€) 200 - 270
USD ($) 250 - 340
Additional Fees*
Sold for (Inc. premium): £196
ENGLISH MILLED VICTORIA - 1849, 1853, 1887 AND 1894 - FLORINS [4]
Florins: dated 1849 Godless, 1853 Gothic, 1887 JH and 1894 OH. 11.34, 11.29, 11.30, 11.33 grams.
Condition
Generally about extremely fine and better, with lustre.
Literature
S. 3890/3891/3925/3939; ESC 802/807B/868/878.
Date
Thursday 16th December 2010 at The Swedenborg Hall Antiquities & Coins
TimeLine Auctions Ltd arranges printed catalogue rostrum Auctions, eAuctions and Timed Auctions where we offer antiquities, ancient artefacts / artifacts, antiques, collectibles, coins, medals and books for public sale.