Home > Auctions > 19th March 2010 > Studier Ofver Uppsala Universitets Anglosaxiska Myntsamling - Holm
Print page | Email lot to a friend
Back to previous page
---
Studier Ofver Uppsala Universitets Anglosaxiska Myntsamling - Holm
Books - Numismatic
---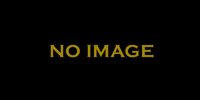 LOT 320
Estimate
GBP (£) 20 - 40
EUR (€) 23 - 45
USD ($) 28 - 56
Additional Fees*
Sold for (Inc. premium): £46
STUDIER OFVER UPPSALA UNIVERSITETS ANGLOSAXISKA MYNTSAMLING - HOLM
'Studier Ofver Uppsala Universitets Anglosaxiska Myntsamling' by Sigurd Holm. Uppsala, 1917. 75pp (text in Swedish). Modern green cloth, original wraps bound in. Scarce. 245 x 170 mm.
Condition
Fine copy.
Date
Friday 19th March 2010 at The Swedenborg Hall Antiquities & Coins
TimeLine Auctions Ltd arranges printed catalogue rostrum Auctions, eAuctions and Timed Auctions where we offer antiquities, ancient artefacts / artifacts, antiques, collectibles, coins, medals and books for public sale.