Home > Auctions > 9th September 2010 > Roman - Group of Ten Bronze Military Items
Print page | Email lot to a friend
Back to previous page
---
Roman - Group of Ten Bronze Military Items
Antiquities - Groups and Miscellania
---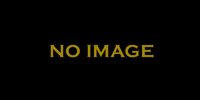 LOT 931
Estimate
GBP (£) 40 - 60
EUR (€) 45 - 68
USD ($) 56 - 84
Additional Fees*
Sold for (Inc. premium): £150
ROMAN - GROUP OF TEN BRONZE MILITARY ITEMS
Circa 1st to 3rd century AD. A mixed group of ten bronze military items, including: two harness pendants (silvered, 1 with free-swinging central element); a sword scabbard chape; a pendant with male profile bust; a large harness mount (a little bent); a mount with animal terminal (damaged); a silvered pendant (superb condition); and two belt mounts (10). 200 grams (total); 31 to 81 mm long.
Condition
Generally fine. Interesting group.
Provenance
Property of a deceased detectorist.
Date
Thursday 9th September 2010 at The Swedenborg Hall Antiquities & Coins
TimeLine Auctions Ltd arranges printed catalogue rostrum Auctions, eAuctions and Timed Auctions where we offer antiquities, ancient artefacts / artifacts, antiques, collectibles, coins, medals and books for public sale.