Home > Auctions > 18th March 2011 > Stone Age Neolithic Perforated Axe Hammer Group
Print page | Email lot to a friend
Back to previous page
---
Stone Age Neolithic Perforated Axe Hammer Group
Antiquities - Stone Age
---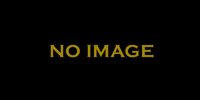 LOT 670
Estimate
GBP (£) 200 - 300
EUR (€) 230 - 340
USD ($) 280 - 420
Additional Fees*
Sold for (Inc. premium): £173
STONE AGE NEOLITHIC PERFORATED AXE HAMMER GROUP
Circa 8,000-5,000 BC. Western European origin in dark grey basalt, each of boat-shape form having a rounded cutting edge and opposing hammer end; with a granular stone burnisher. Stone, 540, 560, 635, 130 grams, 160, 150, 135, 160 mm. [4]
Condition
Very fine condition.
Provenance
Ex Winter collection.
Literature
Cf. J. Evans, The Ancient Stone Implements, Weapons & Ornaments of Great Britain, pp. 183-216.
Date
Friday 18th March 2011 at The Swedenborg Hall Antiquities & Coins
TimeLine Auctions Ltd arranges printed catalogue rostrum Auctions, eAuctions and Timed Auctions where we offer antiquities, ancient artefacts / artifacts, antiques, collectibles, coins, medals and books for public sale.