Home > Auctions > 9th September 2010 > Neolithic - North Africa - Four Polished Axes and an Adze
Print page | Email lot to a friend
Back to previous page
---
Neolithic - North Africa - Four Polished Axes and an Adze
Antiquities - Stone Age
---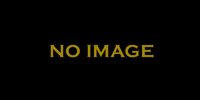 LOT 784
Estimate
GBP (£) 70 - 90
EUR (€) 79 - 101
USD ($) 98 - 127
Additional Fees*
Sold for (Inc. premium): £25
NEOLITHIC - NORTH AFRICA - FOUR POLISHED AXES AND AN ADZE
Circa 7,000 BC. A group of four polished ground stone axes and an adze, in a variety of stones (5). 655 grams (total), 75 to 110 mm long.
Condition
Very fine. Attractive.
Date
Thursday 9th September 2010 at The Swedenborg Hall Antiquities & Coins
TimeLine Auctions Ltd arranges printed catalogue rostrum Auctions, eAuctions and Timed Auctions where we offer antiquities, ancient artefacts / artifacts, antiques, collectibles, coins, medals and books for public sale.