Home > Auctions > 16th December 2010 > 18th Century Kempson - Mansion House - Token Penny
Print page | Email lot to a friend
Back to previous page
---
18th Century Kempson - Mansion House - Token Penny
Tokens
---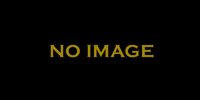 LOT 226
Estimate
GBP (£) 60 - 90
EUR (€) 68 - 102
USD ($) 84 - 126
Additional Fees*
Price (+bp):
£45
(EUR 51; USD 63)
18TH CENTURY KEMPSON - MANSION HOUSE - TOKEN PENNY
1796-1797. Die A. Obv: view of building with MANSION HOUSE ERECTED MDCCLIII legend. Rev: London arms with LONDON PROMISSORY PENNY TOKEN legend. 22.25 grams.
Condition
Uncirculated with lustre.
Literature
Bell p. 55; K. 87; D&H Mdx. 43; Withers 43.
Date
Thursday 16th December 2010 at The Swedenborg Hall Antiquities & Coins
TimeLine Auctions Ltd arranges printed catalogue rostrum Auctions, eAuctions and Timed Auctions where we offer antiquities, ancient artefacts / artifacts, antiques, collectibles, coins, medals and books for public sale.