Home > Auctions > 9th September 2010 > Greek - Ionia - Silver (2) and Bronzes (7)
Print page | Email lot to a friend
Back to previous page
---
Greek - Ionia - Silver (2) and Bronzes (7)
Coins - Greek
---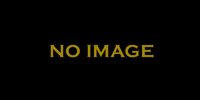 LOT 176
Estimate
GBP (£) 50 - 90
EUR (€) 57 - 102
USD ($) 70 - 126
Additional Fees*
Sold for (Inc. premium): £109
GREEK - IONIA - SILVER (2) AND BRONZES (7)
Ionia. Mixed group of two silver fractions and seven bronzes. Various regions and types represented including Miletos, Magnesia ad Meandrum, Rhodes, etc. 1.05 to 5.66 grams.
Condition
Fine to very fine. Some rare.
Footnotes
An interesting group, worthy of study.
Date
Thursday 9th September 2010 at The Swedenborg Hall Antiquities & Coins
TimeLine Auctions Ltd arranges printed catalogue rostrum Auctions, eAuctions and Timed Auctions where we offer antiquities, ancient artefacts / artifacts, antiques, collectibles, coins, medals and books for public sale.