Home > Auctions > 16th December 2010 > English Milled George III - 1787 - Shilling and Sixpence [2]
Print page | Email lot to a friend
Back to previous page
---
English Milled George III - 1787 - Shilling and Sixpence [2]
Coins - English Milled - General
---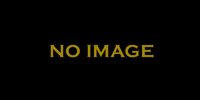 LOT 160
Estimate
GBP (£) 50 - 60
EUR (€) 56 - 68
USD ($) 70 - 84
Additional Fees*
Price (+bp):
£36
(EUR 41; USD 51)
ENGLISH MILLED GEORGE III - 1787 - SHILLING AND SIXPENCE [2]
Dated 1787. Obv: profile bust with GEORGIVS III DEI GRATIA legend. Rev: cruciform shields with semee of hearts and date with M B F ET H REX F D B ET L D S R I A T ET E legend. 6.01, 2.98 grams.
Condition
Brilliant extremely fine.
Literature
S. 3746/3749; ESC 1225/1629.
Date
Thursday 16th December 2010 at The Swedenborg Hall Antiquities & Coins
TimeLine Auctions Ltd arranges printed catalogue rostrum Auctions, eAuctions and Timed Auctions where we offer antiquities, ancient artefacts / artifacts, antiques, collectibles, coins, medals and books for public sale.