Home > Auctions > 28th May 2019 > LOT WITHDRAWN - World Coins - France - Carolingian Francia - Pepin the Short - Rheims - Denier
Print page | Email lot to a friend
Back to previous page
---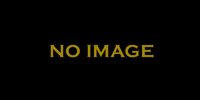 LOT 3404
Estimate
GBP (£) 700 - 900
EUR (€) 800 - 1,030
USD ($) 890 - 1,150
Opening Bid

£630
(EUR 720; USD 803)
(+bp*)
Add to Watch list
LOT WITHDRAWN - World Coins - France - Carolingian Francia - Pepin the Short - Rheims - Denier
752-768 AD
Rheims mint. Obv: initials R P with bar above. Rev: initial R with cross each side and pellets around. 1.24 grams. Very fine; slight flat struck one edge. Rare.
Provenance
Property of a Glasgow collector; by inheritance.
Literature
Depeyrot 825; Prou 926; Morrison 70; Roberts 0733.
Please login or register here.
Bid History: 0