Home > Auctions > 9th September 2010 > Elizabeth I - Third/Fourth and Fifth Issue Threepences (4) - 1568(2), 1572, 1579
Print page | Email lot to a friend
Back to previous page
---
Elizabeth I - Third/Fourth and Fifth Issue Threepences (4) - 1568(2), 1572, 1579
Coins - Tudor to Stuart
---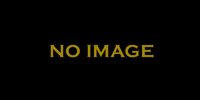 LOT 413
Estimate
GBP (£) 90 - 120
EUR (€) 100 - 140
USD ($) 130 - 170
Additional Fees*
Sold for (Inc. premium): £94
ELIZABETH I - THIRD/FOURTH AND FIFTH ISSUE THREEPENCES (4) - 1568(2), 1572, 1579
Dated 1568(2), 1572 and 1579 AD. Third/Fourth Issue. Mintmarks Coronet and Ermine. Fifth Issue. Mintmark Greek Cross. Obv: profile bust with rose behind. Rev: long cross over arms with date above. 1.49, 1.44, 1.36, 1.34 grams.
Condition
Fine and better; good busts.
Literature
S. 2566/2573; N. 1998
Date
Thursday 9th September 2010 at The Swedenborg Hall Antiquities & Coins
TimeLine Auctions Ltd arranges printed catalogue rostrum Auctions, eAuctions and Timed Auctions where we offer antiquities, ancient artefacts / artifacts, antiques, collectibles, coins, medals and books for public sale.