Home > Auctions > 16th December 2010 > English Milled Edward VII and George V - 1902, 1928, 1935 and 1951 - Crowns [4]
Print page | Email lot to a friend
Back to previous page
---
English Milled Edward VII and George V - 1902, 1928, 1935 and 1951 - Crowns [4]
Coins - English Milled - General
---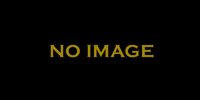 LOT 180
Estimate
GBP (£) 220 - 300
EUR (€) 250 - 340
USD ($) 310 - 420
Additional Fees*
Sold for (Inc. premium): £230
ENGLISH MILLED EDWARD VII AND GEORGE V - 1902, 1928, 1935 AND 1951 - CROWNS [4]
Crowns: Edward VII, 1902; George V, 1928 Wreath; George V, 1935 and George VI, 1951. 28.18, 28.23, 28.26, 28.23 grams.
Condition
Generally, about extremely fine or better; the 1935 toned and 1951 brilliant.
Literature
S. 3978/4036/4048/4111; ESC 361/368/375/393C.
Date
Thursday 16th December 2010 at The Swedenborg Hall Antiquities & Coins
TimeLine Auctions Ltd arranges printed catalogue rostrum Auctions, eAuctions and Timed Auctions where we offer antiquities, ancient artefacts / artifacts, antiques, collectibles, coins, medals and books for public sale.