Home > Auctions > 9th September 2010 > Countermarked 'MSA' - James I Shilling and Sixpence, William III Halfcrown
Print page | Email lot to a friend
Back to previous page
---
Countermarked 'MSA' - James I Shilling and Sixpence, William III Halfcrown
Coins - Miscellaneous
---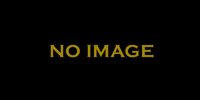 LOT 477
Estimate
GBP (£) 70 - 90
EUR (€) 80 - 102
USD ($) 98 - 126
Additional Fees*
Sold for (Inc. premium): £46
COUNTERMARKED 'MSA' - JAMES I SHILLING AND SIXPENCE, WILLIAM III HALFCROWN
A group of three countermarked coins comprising a hammered shilling and sixpence of James I and a milled halfcrown of William III (date uncertain). The sixpence dated 1603. All bear the mark on the obverse, in front of the bust, being the letters MSA within a hook-ended scroll cartouche. 5.54, 2.55, 14.26 grams.
Condition
Coins about fine; marks extremely fine.
Literature
Apparently unlisted. One further specimen known to us, on another James I sixpence.
Footnotes
While private countermarks may be quite often seen on coins, it is most unusual for these to be applied to coins of both the hammered and milled series. A most interesting group.
Date
Thursday 9th September 2010 at The Swedenborg Hall Antiquities & Coins
TimeLine Auctions Ltd arranges printed catalogue rostrum Auctions, eAuctions and Timed Auctions where we offer antiquities, ancient artefacts / artifacts, antiques, collectibles, coins, medals and books for public sale.