Home > Auctions > 9th September 2010 > Celto-Roman - Group of Eight Pottery Loom/Whorl Weights
Print page | Email lot to a friend
Back to previous page
---
Celto-Roman - Group of Eight Pottery Loom/Whorl Weights
Antiquities - Groups and Miscellania
---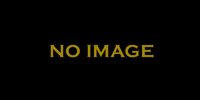 LOT 941
Estimate
GBP (£) 20 - 40
EUR (€) 23 - 45
USD ($) 28 - 56
Additional Fees*
Price (+bp):
£9
(EUR 10; USD 12)
CELTO-ROMAN - GROUP OF EIGHT POTTERY LOOM/WHORL WEIGHTS
Circa 1st to 3rd century AD. A group of eight small pottery pierced weights, typically as used with looms or spindles; six circular, two triangular (8). 215 grams, 35 - 65 mm diameter.
Condition
Fine condition.
Date
Thursday 9th September 2010 at The Swedenborg Hall Antiquities & Coins
TimeLine Auctions Ltd arranges printed catalogue rostrum Auctions, eAuctions and Timed Auctions where we offer antiquities, ancient artefacts / artifacts, antiques, collectibles, coins, medals and books for public sale.