Home > Auctions > 9th September 2010 > Celtic Iron Age - Group of Mixed Coins - 41 Coins (3 Silver)
Print page | Email lot to a friend
Back to previous page
---
Celtic Iron Age - Group of Mixed Coins - 41 Coins (3 Silver)
Coins - Celtic Iron Age
---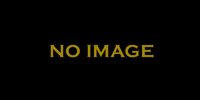 LOT 278
Estimate
GBP (£) 100 - 200
EUR (€) 110 - 230
USD ($) 140 - 280
Additional Fees*
Sold for (Inc. premium): £60
CELTIC IRON AGE - GROUP OF MIXED COINS - 41 COINS (3 SILVER)
Circa 1st century BC - 1st century AD. A mixed group of 41 coins, mostly bronzes (some continental); with some potin and 3 small silver noted. 100 grams (total, 9 - 18 mm. [41]
Condition
Fair to very fine.
Provenance
Single finds from various sites in West Sussex.
Footnotes
An interesting group, providing an opportunity for study.
Date
Thursday 9th September 2010 at The Swedenborg Hall Antiquities & Coins
TimeLine Auctions Ltd arranges printed catalogue rostrum Auctions, eAuctions and Timed Auctions where we offer antiquities, ancient artefacts / artifacts, antiques, collectibles, coins, medals and books for public sale.