Home > Auctions > 19th March 2010 > Celtic Britain - Eight Mounts and Fittings - Depicting Human Heads
Print page | Email lot to a friend
Back to previous page
---
Celtic Britain - Eight Mounts and Fittings - Depicting Human Heads
Antiquities - Late Entries
---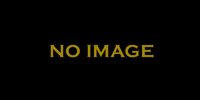 LOT 684
Estimate
GBP (£) 300 - 400
EUR (€) 340 - 450
USD ($) 420 - 560
Additional Fees*
Price (+bp):
£270
(EUR 305; USD 379)
CELTIC BRITAIN - EIGHT MOUNTS AND FITTINGS - DEPICTING HUMAN HEADS
Group of eight Celtic bronze items depicting human heads/busts. Including a knife handle; two suspended female busts; three studs; a belt/strap fitting and a terminal fitting with 'Janus' style double male head (possibly votive).
Condition
Generally good.
Date
Friday 19th March 2010 at The Swedenborg Hall Antiquities & Coins
TimeLine Auctions Ltd arranges printed catalogue rostrum Auctions, eAuctions and Timed Auctions where we offer antiquities, ancient artefacts / artifacts, antiques, collectibles, coins, medals and books for public sale.