Home > Auctions > 9th September 2010 > Anglo-Saxon Viking - Four Disc Brooches, Button Brooch and Two Stirrup Mounts
Print page | Email lot to a friend
Back to previous page
---
Anglo-Saxon Viking - Four Disc Brooches, Button Brooch and Two Stirrup Mounts
Antiquities - Groups and Miscellania
---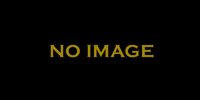 LOT 942
Estimate
GBP (£) 60 - 90
EUR (€) 68 - 102
USD ($) 84 - 126
Additional Fees*
Sold for (Inc. premium): £83
ANGLO-SAXON VIKING - FOUR DISC BROOCHES, BUTTON BROOCH AND TWO STIRRUP MOUNTS
A mixed group of seven items, including four disc brooches, one pierced for suspension, two with ring-and-dot motifs, one cast with pelleted border; a button brooch with helmeted face decoration; two stirrup mounts with wolf decoration (1 broken) (7). 20 grams (total), 21 - 45 mm.
Condition
Generally fair to fine. Interesting.
Provenance
Property of a deceased detectorist.
Literature
Cf. MacGregor, A. & Bolick, E. A Summary Catalogue of the Anglo-Saxon Collections (Non-Ferrous Metals), Oxford, 1993, items 3.3, 4.16, 4.34; Williams, D. Late Saxon Stirrup Mounts - A Classification and Catalogue, York, 1997.
Date
Thursday 9th September 2010 at The Swedenborg Hall Antiquities & Coins
TimeLine Auctions Ltd arranges printed catalogue rostrum Auctions, eAuctions and Timed Auctions where we offer antiquities, ancient artefacts / artifacts, antiques, collectibles, coins, medals and books for public sale.